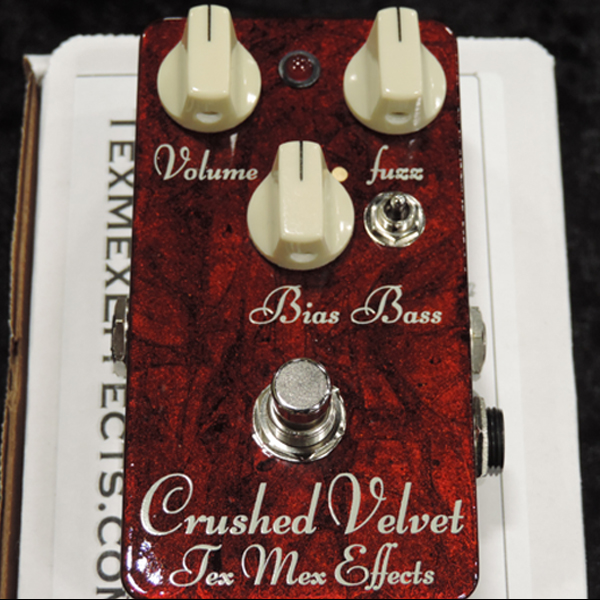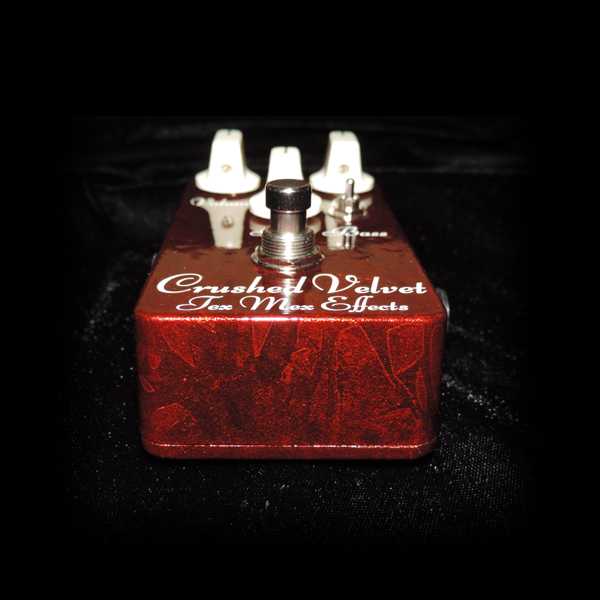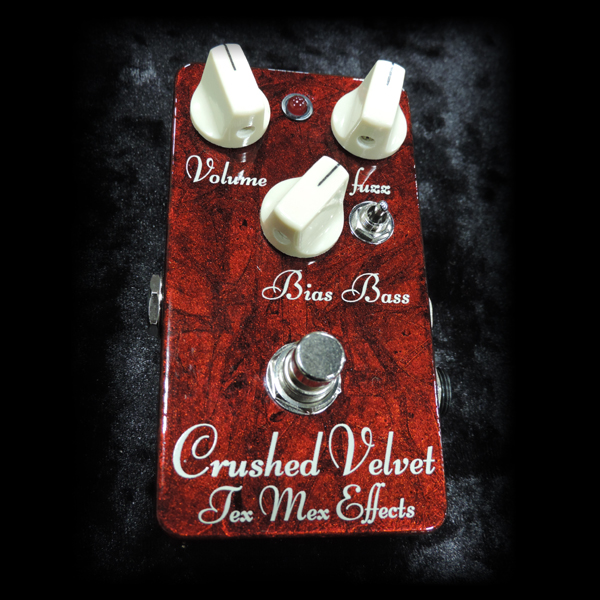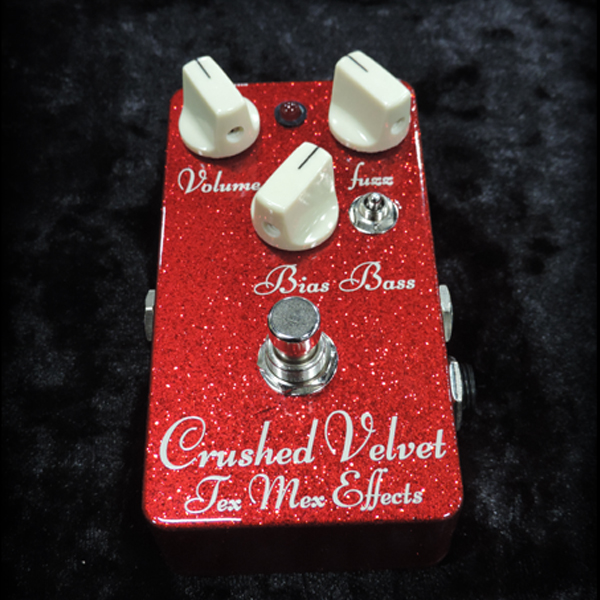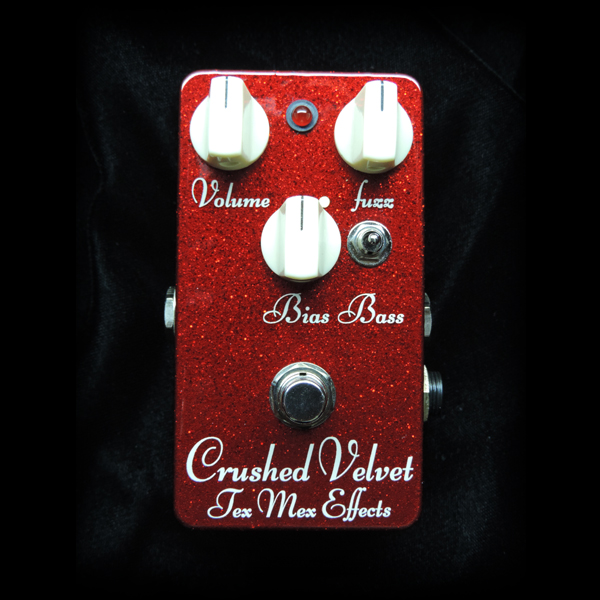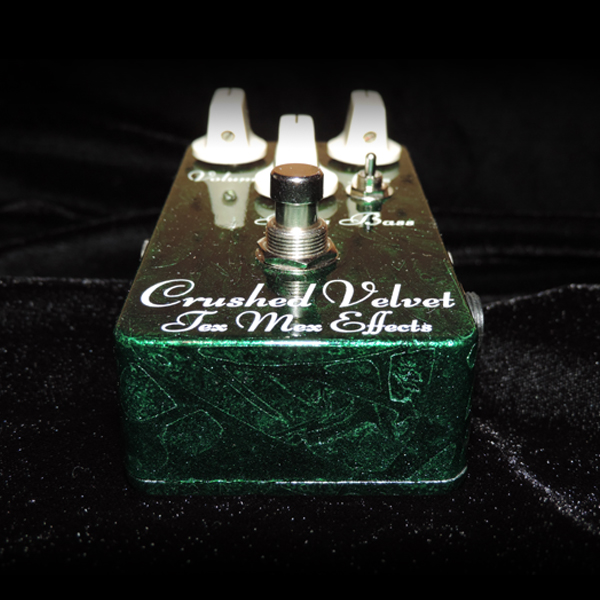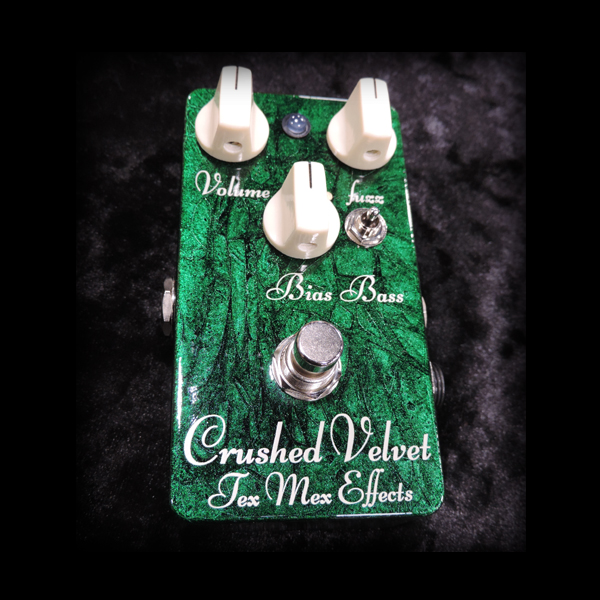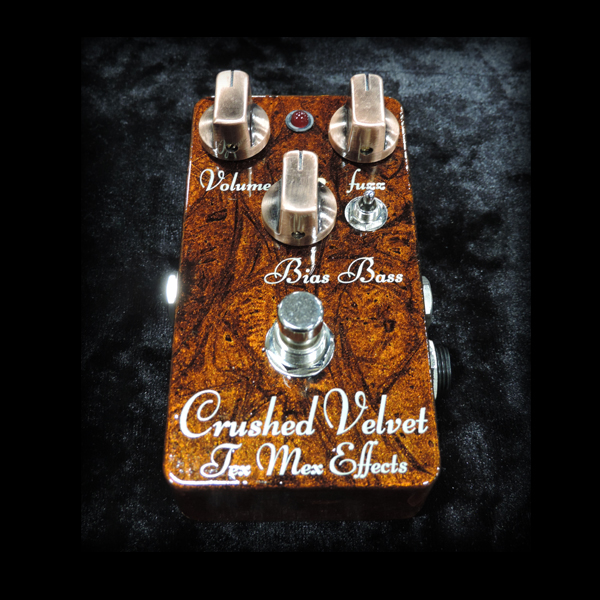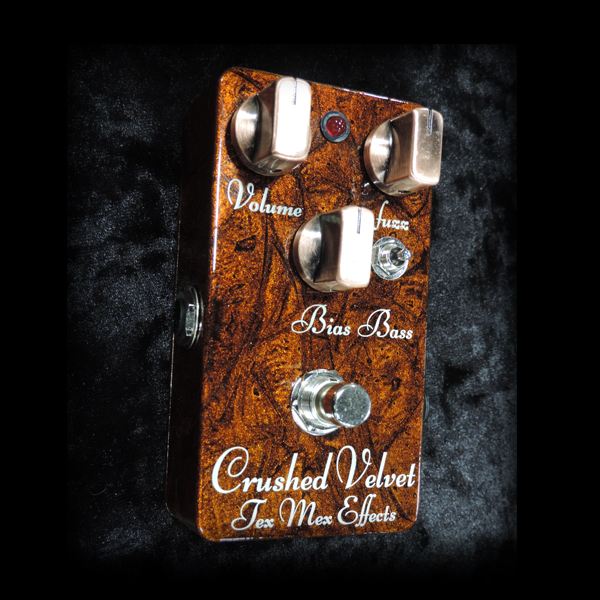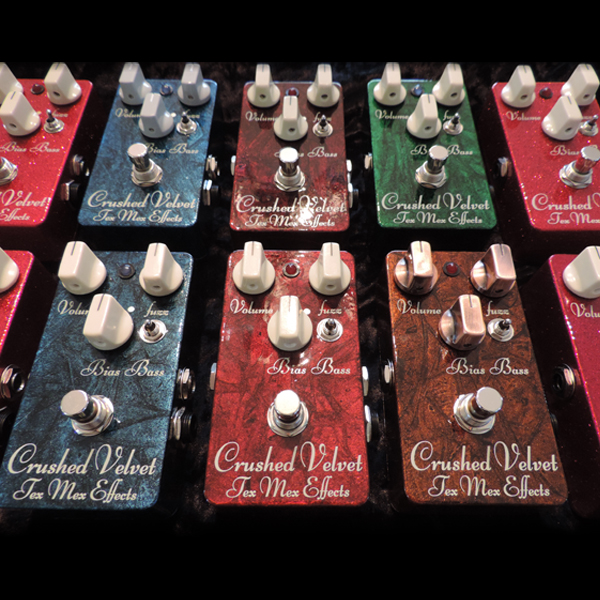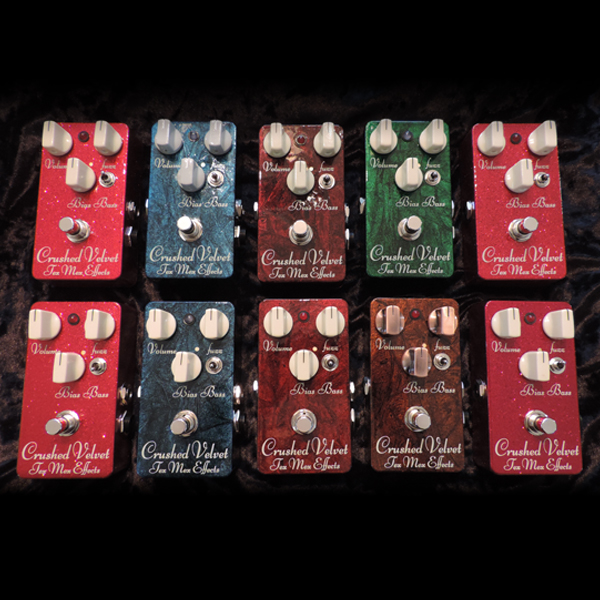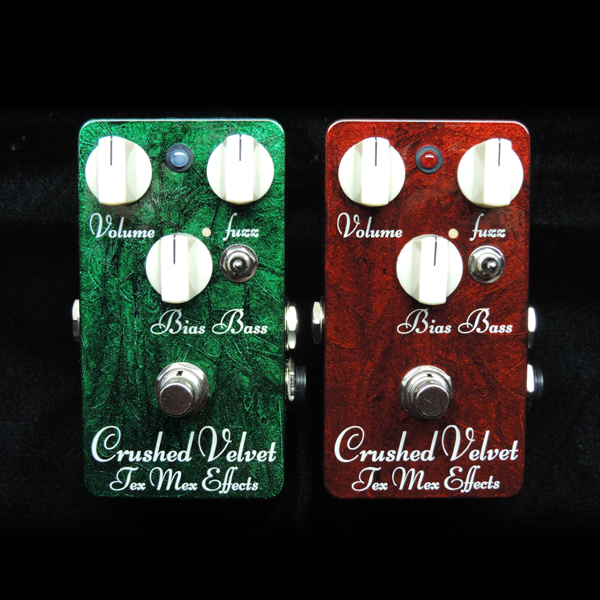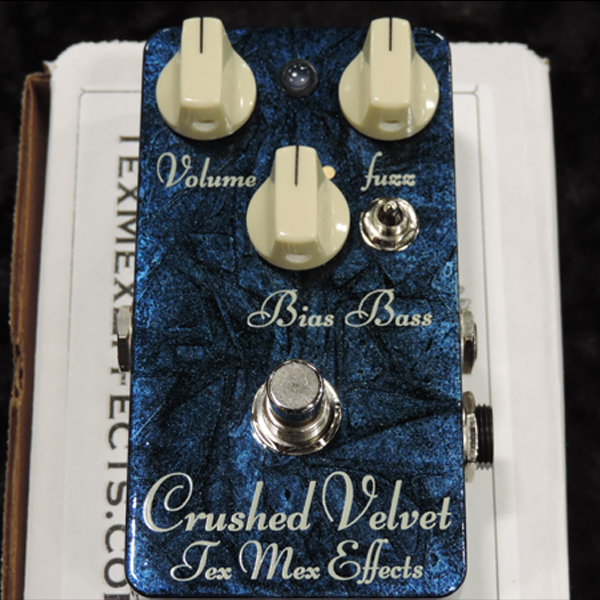 Tex Mex Effects - Crushed Velvet Germanium Fuzz
The Crushed Velvet is an extremely versatile vintage style germanium fuzz with a bass switch and external bias control. It features three vintage N.O.S. (new old stock) germanium transistors tested for gain, current leakage and low noise, carefully selected through-hole components, true bypass and hand applied one-of-a-kind paint job.
A wide range of fuzz sounds can be achieved with the Crushed Velvet using the Fuzz and Bias controls in conjunction with the Bass switch.
Plug the guitar directly into the Crushed Velvet using the input jack on the right side of the pedal. The Crushed Velvet fuzz responds well to changes in the guitar volume and cleans up when it is turned down.
Connect a cable from the output jack on the left side of the pedal to the amplifier or another pedal.
Plug a standard 9V power supply with a negative center into the power jack. A 9V battery may be used as well. The Crushed Velvet fuzz includes reverse polarity power protection.
Volume: Controls output level. Leave all the way up for maximum signal boost.
Fuzz: Counter-clockwise settings give more of a distortion type sound which gets progressively fuzzier as the control is turned clockwise. This control allows a wide range of sounds throughout its travel.
Bass: This three position toggle switch adjusts the amount of bass signal allowed through the circuit and can go from tight crunch to vintage wooliness. The center position is the minimum bass setting. The down position allows more bass, while the up position yields the most bass.